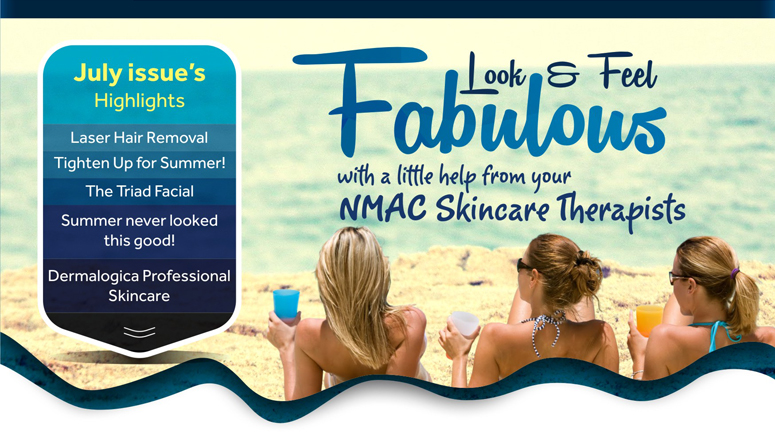 Summer is finally here. Don't worry; we have everything you need to keep your skin wrinkle and hair free. Protect yourself while out during the day even if it's cloudy or overcast. UV rays can still penetrate light clouds, mist or fog. Hence, your first step to maintaining healthy skin all summer long begins with Dermalogica Super Sensitive Shield SPF30. This broad spectrum sunscreen is ideal for sensitized, reactive and recently resurfaced skin.

Sasha Benson
L.M.E., C.L.T.,
Spa Coordinator
In this issue of our July Newsletter you will find cutting edge non-invasive treatments to help reduce the appearance of sun damage, tighten lose skin, and permanently reduce unwanted facial and body hair. Also be sure to check out our coupons for the month of July. It's 2016 and the days of shaving and waxing are over. You can treat ingrown hairs, and permanently reduce stubborn unwanted hair from your head to toe.

Liberate yourself from the constant need to shave and wax unwanted facial and body hair in order to feel and look great with the best in laser hair removal services! With light-based permanent hair reduction, just a few simple treatments is all it takes to permanently minimize hair growth, revealing clear, silky skin that's ready to bare every day-and all year long.
Now that you are hair free that stubborn cellulite and loose skin is clearly visible. No need to worry because at NMAC we have the most effective Skin Tightening treatments available.

Radio Frequency Skin Tightening
Radio Frequency Sculpting offers impressive cellulite reduction, skin tightening, weight loss, wrinkle reduction, and skin rejuvenation. This body contouring or facial rejuvenation treatment is suitable for men and women wanting to get rid of stubborn fat, cellulite or wrinkles non-surgically in areas such as the stomach, thighs, buttocks and arms. This amazing procedure is suitable where regular exercise and diet have failed and requires no downtime.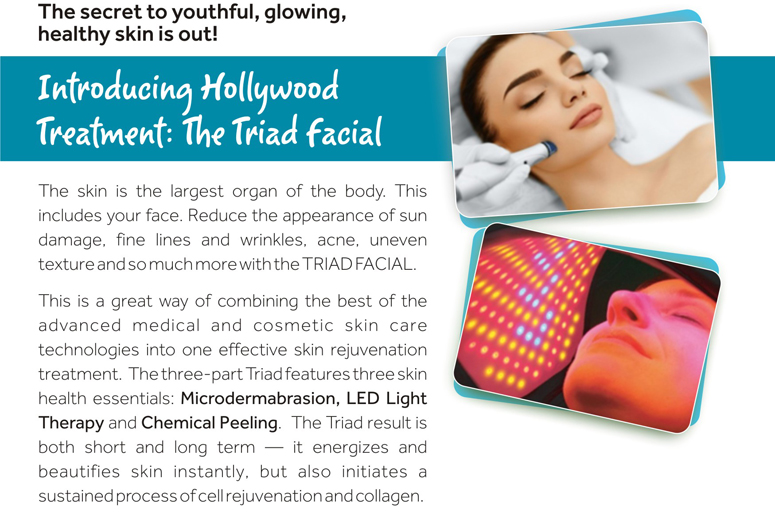 Call our office today to schedule your
appointment on 293-5476.

Print these coupons to jumpstart your summer Skin and
Body Rejuvenation program today!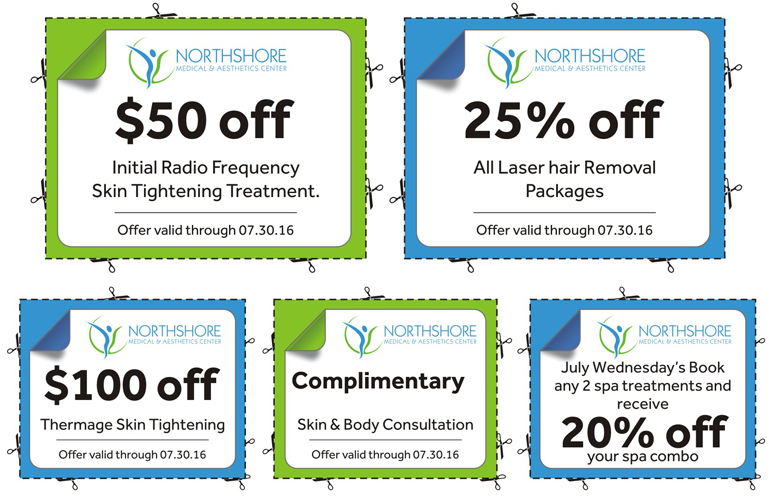 Do you have a cocktail of skincare products from various different product lines and still you are seeing little to no improvement at all in your skins health? Schedule a Face Mapping Analysis today with one of our skincare specialists today. We will help you determine the best skincare regime and treatment to deliver the most effective results for your unique skin type.
Yours in health,
Sasha Benson L.M.E , C.L.T , Spa Coordinator
Northshore Medical & Aesthetics Center
441-300-4674
| | | | | | | | |
| --- | --- | --- | --- | --- | --- | --- | --- |
| | | 7 North Shore Road Devonshire DV01 Bermuda | | | | | |