BEST OF BERMUDA AWARD WINNERS BEST STAFF, BEST CLIENTS/PATIENTS. BEST HEALTHCARE.
Staff interviews, we will be featuring staff all year on why NMAC is the best. Here is what some staff had to say...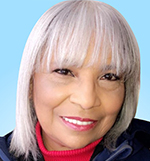 Joann Furbert
Claims Specialist
The best part about working at NMAC: Having an understanding and professional boss Alfred Roberts
My favorite service : Salon B by Sheri Burgess
I started working at NMAC? I started on my birthday January 2, 2019
Favorite NMAC Memory is working with Tanasha clearing up entries on the old system.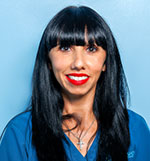 Susete Roland
Front Desk Supervisor
Best part of working here ? is that your always learning new things and meeting new people.
Favorite service is definitely Aesthetics. Love the transformation when patients get Botox, Fillers, Threads, and everything else.
Started working at NMAC May 2, 2019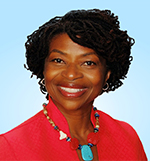 Dr. Amani Flood
Naturopathic Doctor
Best part about working at MMAC is the friendly environment between staff members and also the friendliness and open displays of affection for our patients.
My favorite service : is our food sensitivites lab because it has helped so many patients to achieve relief from a wide variety of health conditions including severe digestive disorders,
I started working at NMAC? in 2015, fresh out of naturopathic medical school. I ventured out on my own for a spell but later returned and have been here ever since.
My favorite memories are the social events for staff where we relax, let our hair down and have a great time with lots of laughs. All compliments of our lovely management team!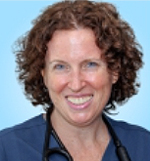 Dr. Katherine Dale
Doctor of Naturopathic Medicine (ND)
**Our Newest Doctor Shares her experience**
The best part about working at NMAC: The sense of teamwork at the clinic. And our gorgeous ocean views!
My favorite service/product: IV therapy, colon hydrotherapy and acupuncture. Patients are able to feel a difference right away with their health. Also, working with Dr. Brown and his patients is very extensive and educational.
My favorite memory: First morning stretches and check-in with our Practice Manager. I loved the opportunity to check in with everyone's goals and to activate the mind and body to get a good start to the day.