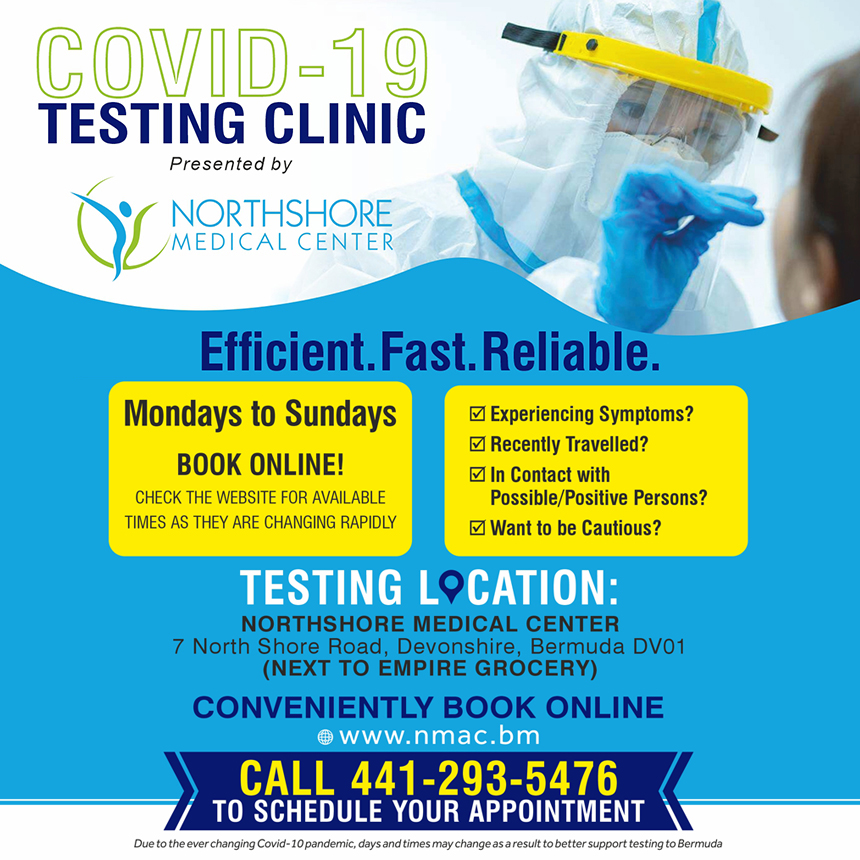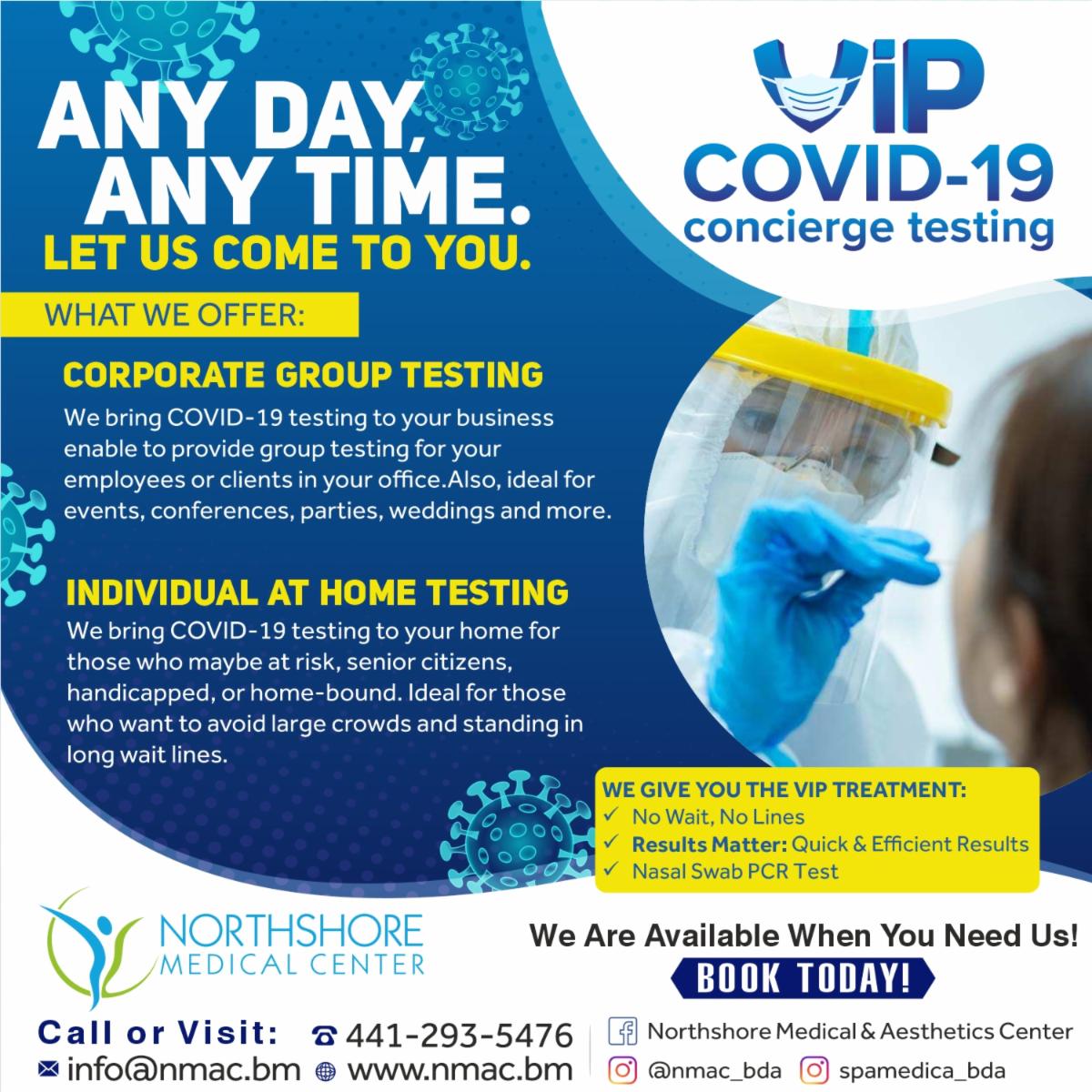 NMAC LED THE WAY TO HELP STOP THE SPREAD & CONTINUES DEVELOPMENTS TO PROTECT OUR PATIENTS
COVID-19 took the world by storm and healthcare providers had to act fast to help control the spread. NMAC has always been forward-thinking in Bermuda's healthcare and staying ahead learning health advancements worldwide as well as ensuring our staff are focused on continued education so we can better serve our clients and stay prepared for these changing times. Even with this Covid-19 pandemic, Dr Kyjuan Brown and team ensured we had our Medical PPE and procedures in place to continue to serve our patients in a safe environment, including optimizing virtual and concierge medical visits with our fleet of Doctors for those patients who prefer to remain at home.
NMAC worked with the Bermuda Government to manage the launch of the SouthSide Drive-Through Covid-19 Testing Facility as well as consult with the Bermuda Health Department and Premier on best practices which helped with Bermuda's high ranking due to good management of this virus. We continue to work with the Bermuda Government and keep abreast of the Global updates on Covid-19. NMAC has Covid testing clinics and concierge services available, learn more below. Click here for Government's website updates on Covid https://www.gov.bm/coronavirus.
NMAC In The Media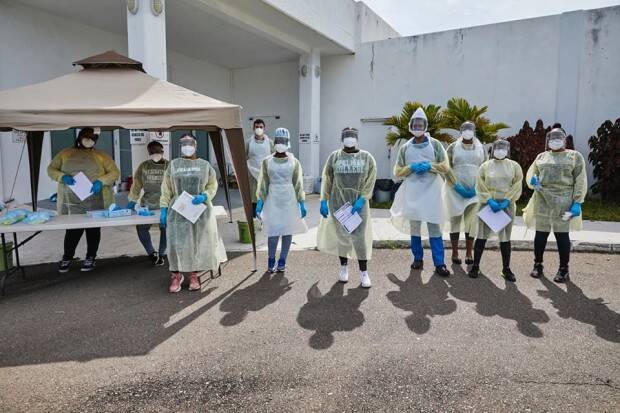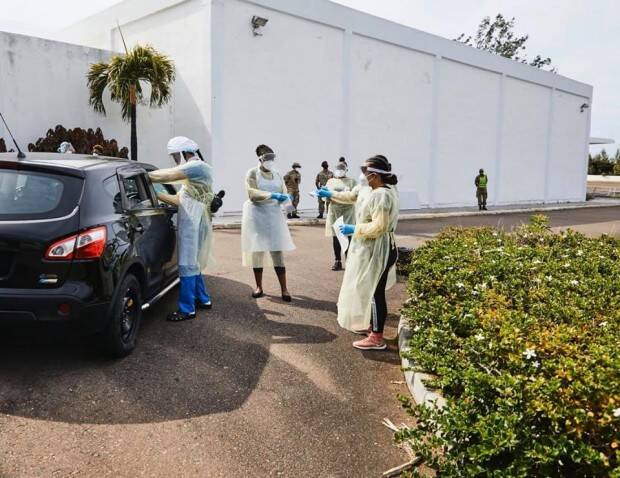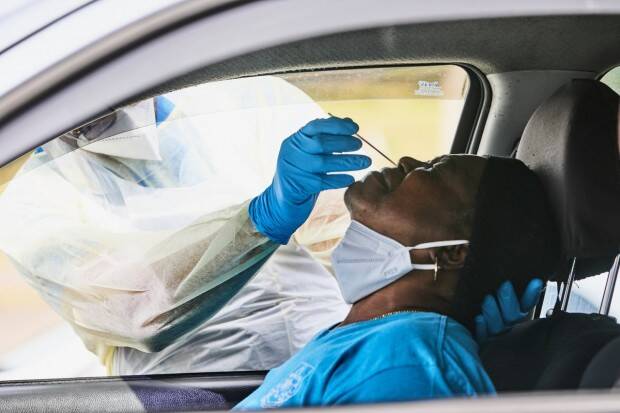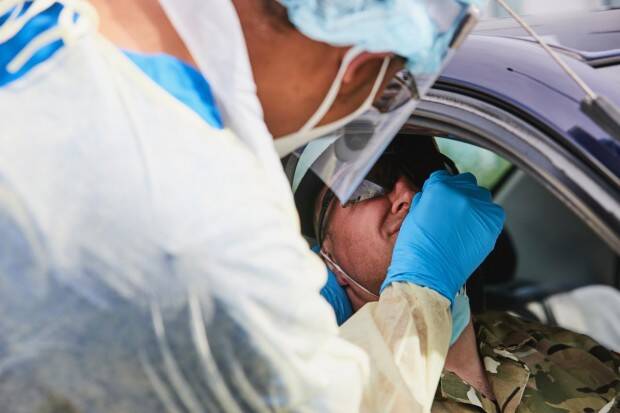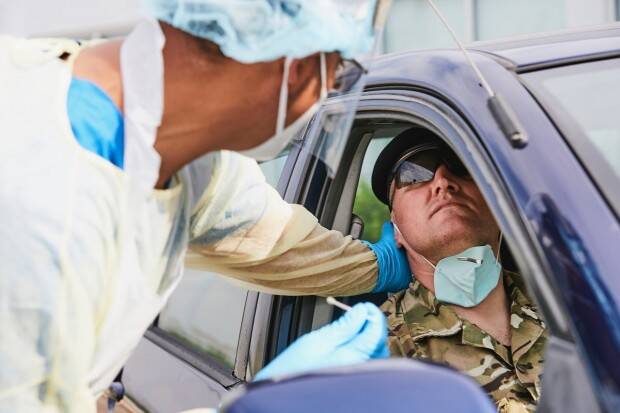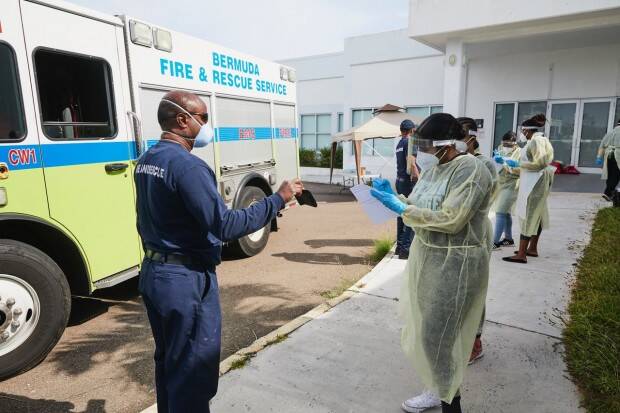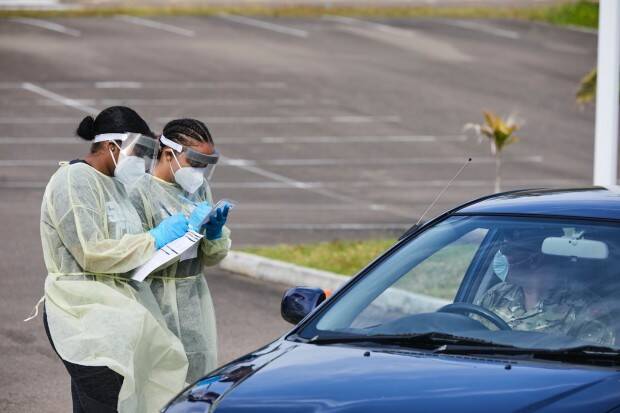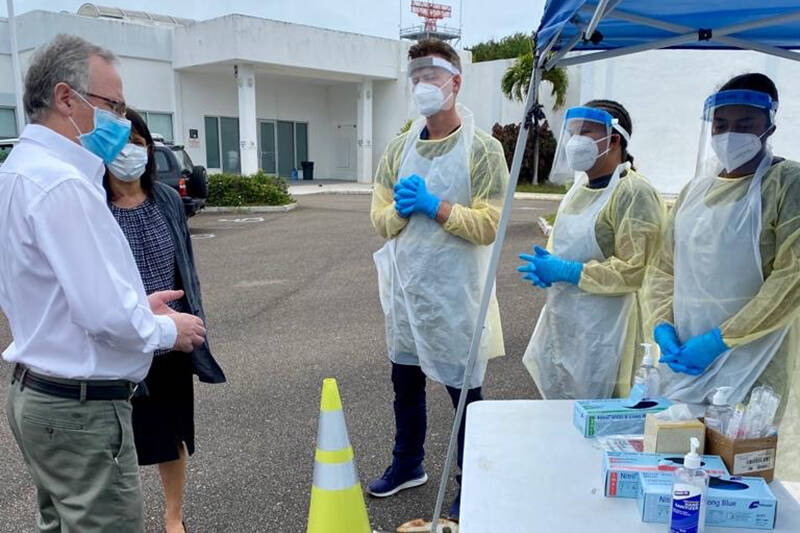 ABOUT OUR COVID-19 TESTING
Covid-19 testing is very important and the only way we can confirm if you have COVID-19. Testing helps people determine if they are infected regardless of whether they have symptoms or not. Testing helps reduce the spread of the virus. When someone tests positive for COVID-19, they can be isolated at home or, if needed, in a hospital. Taking testing measures to prevent the spread of infection will be one of the most effective strategies for helping Bermuda and the world get us safely back to work and school and help the economy. Testing is important to protect your family, friends, coworkers, and the people you encounter day-to-day.
COVID-19 TESTING CLINIC
Presented by NorthShore Medical Center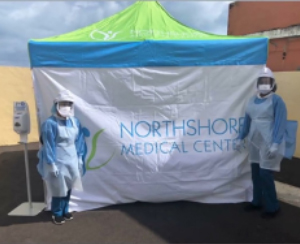 Efficient. Fast. Reliable.
MONDAYS TO SUNDAYS
Testing 7 days a week

Experiencing Symptoms? Recently Travelled?
In Contact with Possible/Positive Persons?

Want to be Cautious?
Call 293-5476 to schedule your appointment

Testing Location:
NorthShore Medical Center
7 North Shore Road, Devonshire, Bermuda DV01
---
VIP
COVID-19
Concierge Testing
ANY DAY, ANY TIME. LET US COME TO YOU.
COVID-19 testing is crucial to help stop the spread of the SARS-CoV-2 coronavirus and ensure the safety throughout Bermuda. However, we know it can be a hassle finding the time to test and the long lines may not agree with your busy lifestyle. You also may not feel comfortable around waiting in large groups or unable to leave your home without the hassle. You may also just be looking to provide group testing for your employees, or clients. This is why we are offering you a VIP Service to provide testing at your home, at events and in the workplace. For businesses, events, parties, or other occasions when large numbers of people need to be screened, or if you prefer to remain at home, NorthShore medical offers the island concierge VIP coronavirus testing service. Say bye to long lines and inconvenience, and hello to fast, efficient, and correct test results. Any day, any time, let us come to you.
Call us today 293-5476
CONCIERGE SERVICES WHAT WE OFFER:
| CORPORATE GROUP TESTING | INDIVIDUAL AT HOME TESTING |
| --- | --- |
| We bring COVID-19 testing to your business enable to provide group testing for your employees or clients in your office. Also, ideal for events, conferences, parties, weddings and more. | We bring COVID-19 testing to your home for those who maybe at risk, senior citizens, handicapped, or home-bound. Ideal for those who want to avoid large crowds and long wait lines standing. |
WE GIVE YOU THE VIP TREATMENT:
NO WAIT, NO LINES
RESULTS MATTER: QUICK & EFFICIENT RESULTS
Nasal Swab PCR Test
WE ARE AVAILABLE WHEN YOU NEED US!