Dr. Morris Wins Prize in International Medical Conference
Dr. Cindy Morris, our Pain Specialist answered the call for the "How I Do It" section of the American Society of Regional Anesthesia Spring 2021 conference held in Florida USA May 15, 2021!! She sent in an instructional video for her unique technique for providing pain relief via intravenous lidocaine with dexamethasone. She was competing along with anesthesia doctors from major university anesthesia programs in the USA in this friendly medical "Shark Tank". Dr Morris' presentation was chosen as one of the best 3 of the 8 presentations!
Dr. Morris also attended lectures and workshops that would be beneficial to her practice.
We look forward to her return at NMAC in mid-June from her travels to assist our patients who have complex long- standing painful problems.
Congratulations Dr. Cindy!
Dr. Jonathan Makanjuola uses innovation to basket stones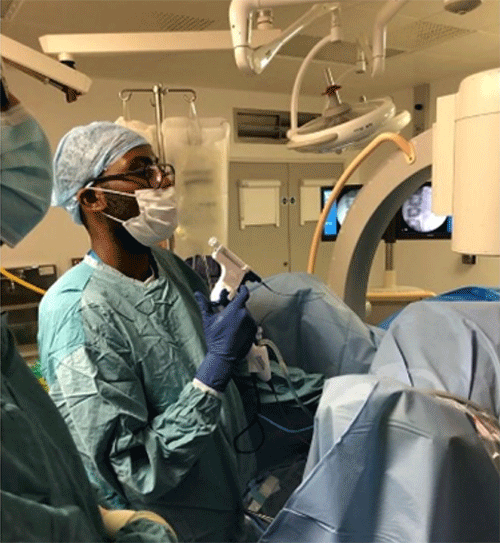 Congratulations Dr. Jonathan!
THANK YOU FOR PARTNERING WITH NMAC TO BETTER SERVE OUR PATIENTS!