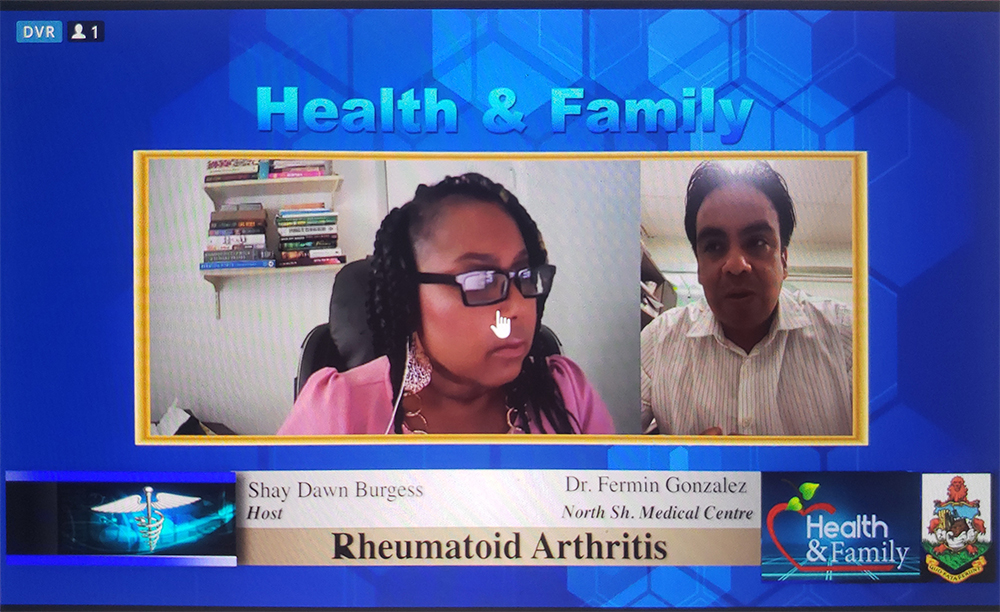 This week only, you will have a chance to meet and listen to our newest doctor to NMAC, Rheumatologist and Internist Dr Fermin Gonzalez.
Dr. Gonzalez was chosen to give his expertise and experience in his fields, especially as Bermuda's only consultant Rheumatologist and Internist currently. Dr. Gonzalez is being featured on Bermuda's CITV channel this week and he discusses Rheumatology , especially as it relates to Rheumatoid arthritis treatments.
Learn all you can from his interview with Dawn Burgess' program every day until this Sunday, Oct 24th.
Air Times:
8:30am
4:30pm
9:00pm
Please check it out and inform everyone you know who suffers from rheumatoid conditions to tune in.
You can watch on CITV cable TV station or online their website at www.gov.bm/whats-on-CITV.