Plus It's Allergy Season, learn what our doctors say…
It's been a year now and the world is still fighting COVID-19 and so are we here in Bermuda. Northshore Medical has been here with you from the start to provide PPE, testing and health and medical services to help during this time. It's more important than ever to continue to wash your hands, wear masks, and know your COVID-19 status. Plus, it's also allergy season and both seasonal allergies and Covid-19 share many of the same symptoms, as well as the common cold and flu. We at Northshore Medical Center are continuing to make it easier and convenient to get tested. We have extended our testing days and times and staff PLUS we also have VIP Concierge Covid-19 Testing.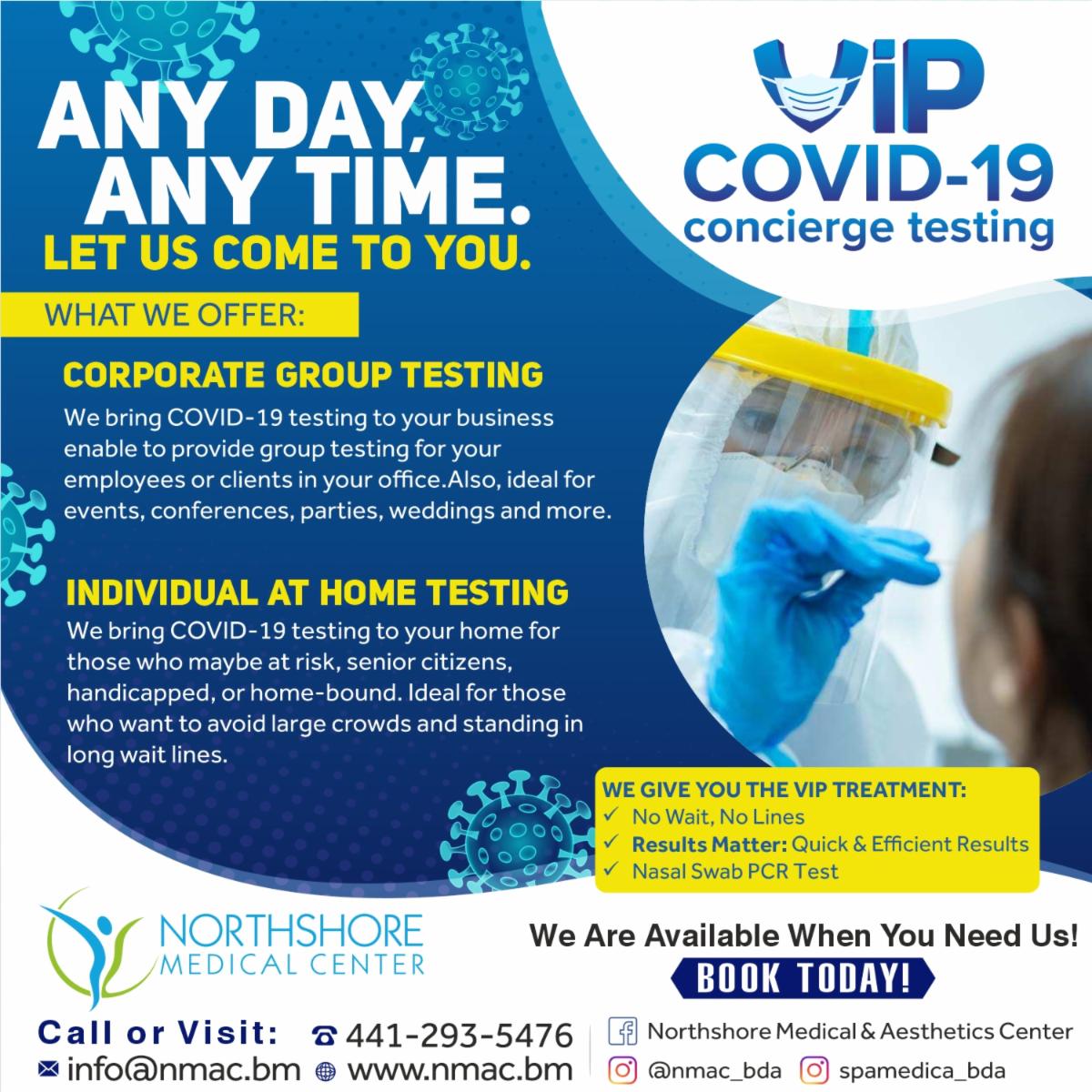 We know it can be a hassle finding the time to test and the long lines may not agree with your busy lifestyle. You also may not feel comfortable around waiting in large groups or unable to leave your home without the hassle. You may also just be looking to provide group testing for your employees, or clients. This is why we are offering you a VIP Service to provide testing at your home, at events, schools and in the workplace. Say bye to long lines and inconvenience, and hello to fast, efficient, and correct test results. Any day, any time, let us come to you.
Plus, due to allergy season, use this chart to compare the common symptoms of Covid-19, the common cold, the flu and seasonal allergies so you can tell the difference. If you're sick, you may need a Covid-19 test to confirm your diagnosis.